Opportunities
to Worship . . .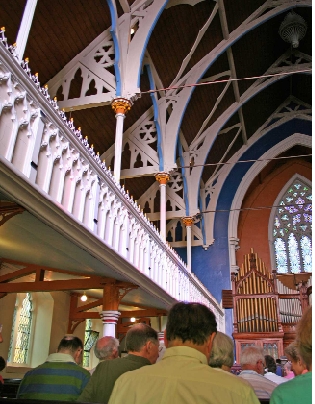 See the
calendar
for details of the services each week.
Children of all ages are cared for and nurtured in our Junior Church and crèche during the morning family worship every Sunday.
The two main sacraments of the Church are part of our practice. Both adult and infant baptism are offered to respect the traditions of the Baptist and United Reformed Churches. The Lord 's Supper (Holy Communion) is celebrated at Family Worship on the first Sunday of each month.
We practise an open communion, Christians of all denominations may join us in receiving communion.